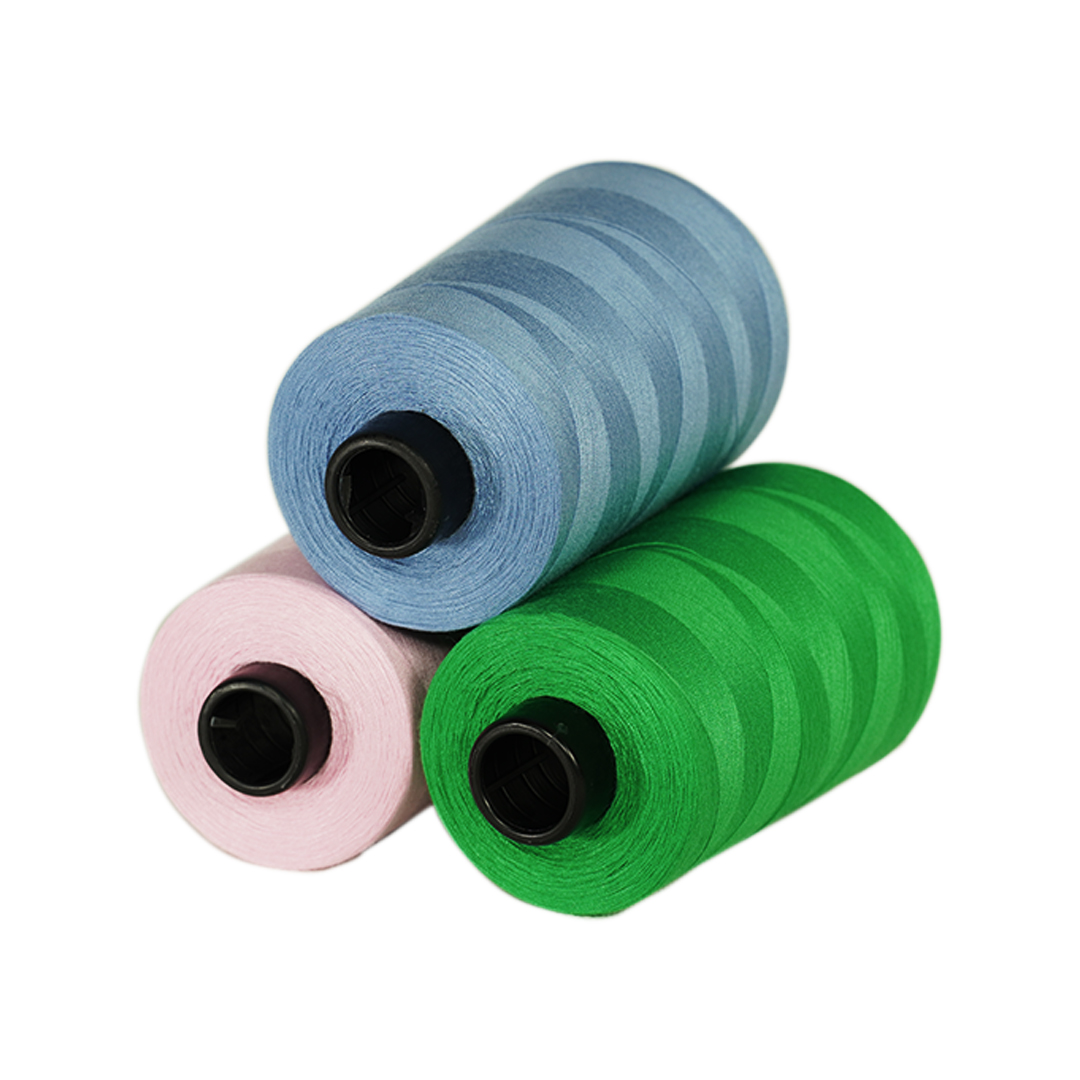 Manufactured according to our international specifications from high tenacity stabilized fibre. An advance low friction lubricant and uniform construction provide exceptional sewing performance in high speed and critical sewing operation.
Product Type: Polyester Spun Sewing Thread.
Material: 100% Polyester.
Feature: Eco-Friendly, High Tenacity.
Place of Origin: Vietnam.
Diameter: All yarn counts & Colors are available.
TEX
Ticket
Count
(Ne)
Make-up
(m)
Strength
(cN)
Elongation (%)
Min. – Max.
Recommended
Needle Size
Singer / Metric
18
180
60/2
5000
615
10 – 18
9 – 10 / 65 – 70
21
150
50/2
5000
913
10 – 18
9 – 11 / 65 – 75
27
120
60/3
5000
996
10 – 18
10 – 12 / 70 – 80
27
110
40/2
5000
942
10 – 18
10 – 12 / 70 – 80
35
090
50/3
5000
1105
10 – 18
11 – 14 / 75 – 90
40
075
40/3
4000
1442
10 – 18
11 – 14 / 75 – 90
60
060
30/3
2000
2205
12 – 20
14 – 16 / 90 – 100
60
050
20/2
2000
2081
12 – 20
14 – 16 / 90 – 100
80
030
20/3
2000
3172
12 – 22
16 – 18 / 100 – 110
105
025
20/4
2000
4260
12 – 22
18 – 21 / 110 – 130
300
010
20/9
600
9709
10 – 18
24 – 26 / 180 – 230